Volcanic Tuna

Magma-dwelling tuna. Thrives in areas with high volcanic activity.

Rarity
Information
Buy price
N/A
Sell price
2100 Dosh
Type
Consumable
Location
Next to small docks in lower levels of the Lava Cave inside Mt. Snowpeak.

Sometimes it won't spawn right away, so you'll have to enter and exit the cave to have it show up. Otherwise there will be smaller magma fishes you can fish.
Easily distinguishable in the magma by its large red shape and tiny volcano on its head. It is recommended not to try to catch the tuna if you are a low rank.
Bounty
Reward: 800 Dosh
Drops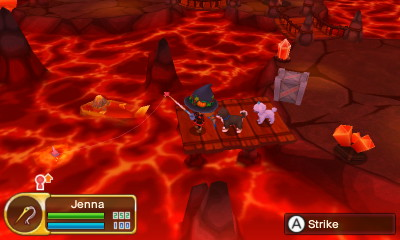 Other languages
| Language | Name |
| --- | --- |
| English | Volcanic Tuna |
| Japanese | マグマグロ |
| Spanish | Atún volcánico |
| French | Thon volcanique |
| German | Vulkanthunfisch |
| Italian | Tonno vulcanico |