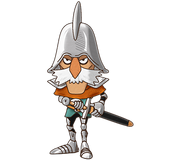 Greatswords are the key weapons used by Mercenaries
. Greatswords are used to attack enemies in close combat and are wield as a two-handed sword. Greeatswords are also the weapons with the highest damage in the game but with a slower attack speed.
There are 17 different types of Greatswords in total (excluding refinements).