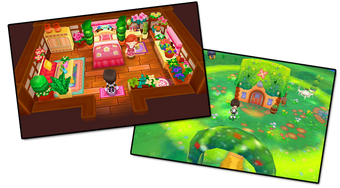 Florina's House is located in the West Grassy Plains. You must save up bliss to take advantage of the features offered here.
Hairdressing
[
]
Florina can style and color your hair. It will cost 1000 Dosh. This requires the Hairdressing bliss bonus.
Clothes Dyeing
[
]
Lily Lips can dye clothes and furniture. This requires the Clothes Dyeing bliss bonus.
To see a full list of dyeable items, click here.