Fabbie/Bumbles is a Magician.
Fabbie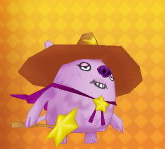 "A clumsy Plushling who has completely forgotten the errand his Master has sent him on."
Unlocks the "Earthly Pleasures" / "Earth Wraith Wrecker" challenge (Apprentice)
Unlocks "Desert Winds" / "Wind Chagrin" challenge (Adept)
Joins party at Expert
Uses water spells for attacks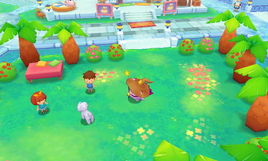 Fabbie is able to join the player's party once the player has reached the rank of "Expert" in the Magician life.
Name
LVL
HP
ATK
DEF
MAG
ATK
MAG
DEF
Fabbie
100
560
90
235
255
245
Community content is available under
CC-BY-SA
unless otherwise noted.