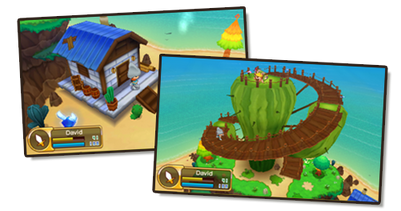 "A small island dominated by a giant cactus! Reach it by boat from the outskirts of Al Maajik."
The ferry unlocks after the Al Maajik main story and speaking to Magnificus.
Gathering:
Fish:
Trees:
There is a merchant at the top of the giant cactus. Some items will only unlock once the player unlocks the "Shopping on the Go" Bliss Bonus.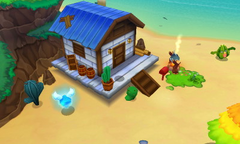 A Mercenary named Melusine resides here with her pet-dragon Fran. She gives the player an Expert Mercenary's challenge that requires the player to defeat 1 Desert Tyrant located by the Ancient Ruins.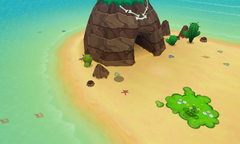 A small cave found in Cacto Cove. There are 3 Spirit of Darkness found inside and at the back of the cave is a portal to the Dark Void area. The Spirits of Darkness are passive, so it's not a problem to take bounties out of Cave of Shadows.
Players who have completed the storyline and have reached Level 40 will receive a letter from Odin. From this point, players are allowed to enter the Dark Void.
Once players have completed the storyline and have reached Level 40, the Dark Void will be open. To access, players must simply go to Cacto Cove, go into the Cave of Shadows, and lastly enter through the portal found inside.
Upon entering the Dark Void, players will be faced with enemies in a circular arena:
Note: Exiting and re-entering the portal will change which enemies show up in the Dark Void. Also the Dark void contains one of the top 3 strongest bosses without the DLC.
The smaller enemies always take specific formations as shown below:
Community content is available under
CC-BY-SA
unless otherwise noted.